Cinnamon Mini Reed Diffuser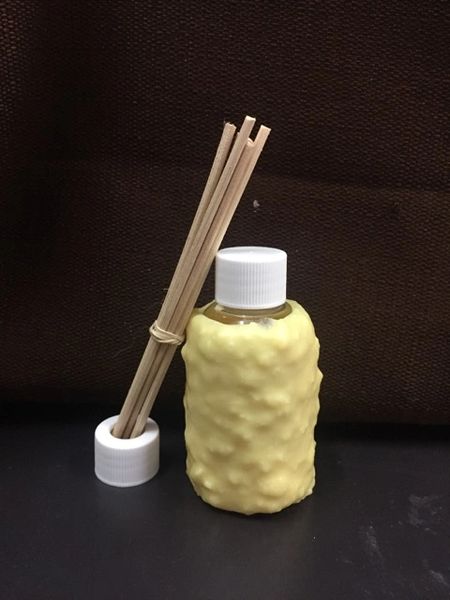 This item is our primitive hand dipped Mini Reed Diffuser. A great piece for your kitchen or bathroom.
Cinnamon- This has a very mild cinnamon smell that is like a warm baking scent. This is a warm brown color.
We first pour a 2 ounce bottle of reed diffuser oils and scent. After this is ready we hand dip each bottle into the scented wax that is ordered. This allows for each reed diffuser to give off a light scent without having any liquid in them.
Each of our mini reed diffusers include the 2 ounce bottle of reed diffuser oils dipped in your favorite scent, 6 reed straws, and a drilled out lid for when using the reed diffuser.