Cranberry Large Reed Diffuser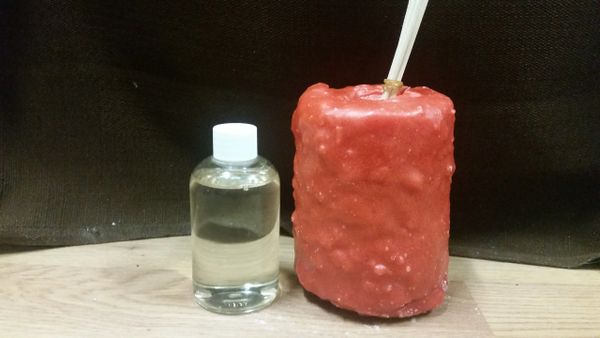 This item is our primitive hand dipped Large Reed Diffuser. A great piece for your mantel, kitchen, or bathroom.
Cranberry- This scent is very sweet smelling and smells just like grandma's cranberry relish on the holiday dinner table. This makes for a fantastic scent for around the kitchen. We color this candle red like pictured above.
We first pour a pillar with our soy blended wax and our special recipe to allow the liquid of the reed diffuser to not soak into the wax. After everything dries we then hollow out the inside of the pillar. After this is ready we hand dip each pillar into the scented wax that is ordered. This allows for each reed diffuser to give off a light scent without having any liquid in them.
Each of our large reed diffusers include the pillar dipped in your favorite scent, 6 reed straws, and a 4 ounce bottle of reed diffuser oils.