Gingerbread large cake candle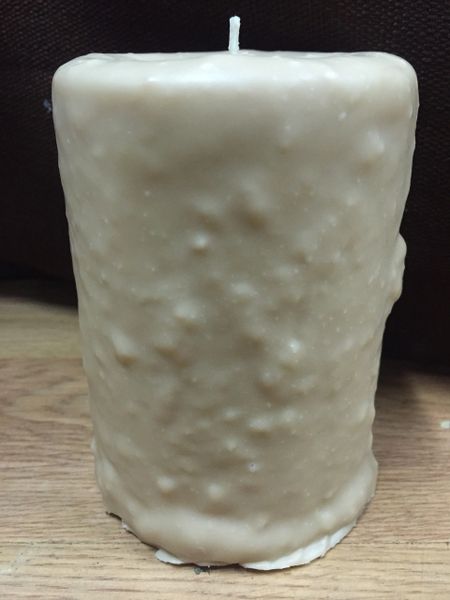 This item is our primitive hand dipped cake candle. An adorable piece for your mantel or candle display!
Gingerbread- This fragrance is simply amazing; beginning with top notes of orange, lemon, and bergamot; middle notes of ginger, nutmeg, honey, and clove; and well-balanced with base notes of vanilla bean and cocoa. It smells just like a strong gingerbread house. We color this one a light tan color.
We first hand pour our pillars with our rich scent. Then we hand dip each cake candle separately and add the decorations to finish off the candle. One of our large cake candles will typically last for 110 hours and will burn through the middle while illuminating the decoration on the outside. At the end of the burn time in the hours of 90 you will then see the cake candle start to cave inwards to use the rest of the wax.
** Add a star for only $1.50 and make it a true one of a kind candle.***