Large Snowflake Cake Candle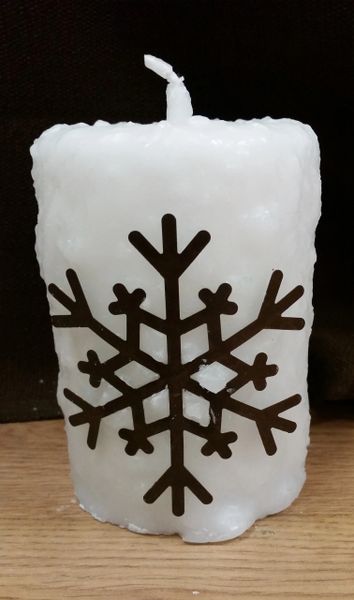 This item is our primitive hand dipped cake candle with a snowflake. An adorable piece for your holiday mantel or candle display!
This cake candle is decorated with a large snowflake and is in the color white. We first hand pour our pillars with our rich peppermint candy cane scent. Then we hand dip each cake candle separately and add a large snowflake to finish off the candle.
One of our large cake candles will typically last for 110 hours and will burn through the middle while illuminating the decoration on the outside. At the end of the burn time in the hours of 90 you will then see the cake candle start to cave inwards to use the rest of the wax.